In 2014, The Wizarding World of Harry Potter opend in UNIVERSAL STUDIOUS JAPAN.
The area is so popular still now that USJ often has the entrance regulation at peak times.
During the entrance reguration, you cannot enter the area unless you have "Timed Entry Tickets" in advance.
※If not in reguration time, of course, you can directly go in the area. You don't need any tickets. "Timed Entry Tickets" is issued when the area is very crowded. 
How to get "Timed Entry Tickets"
What matters is that you cannot get "Timed Entry Tickets" at the entrance of Harry Potter area.
This might make you confused and I have ever seen tremendous people who take this mistake.
The tficket Booth is located at the Central Park, which is by the lake.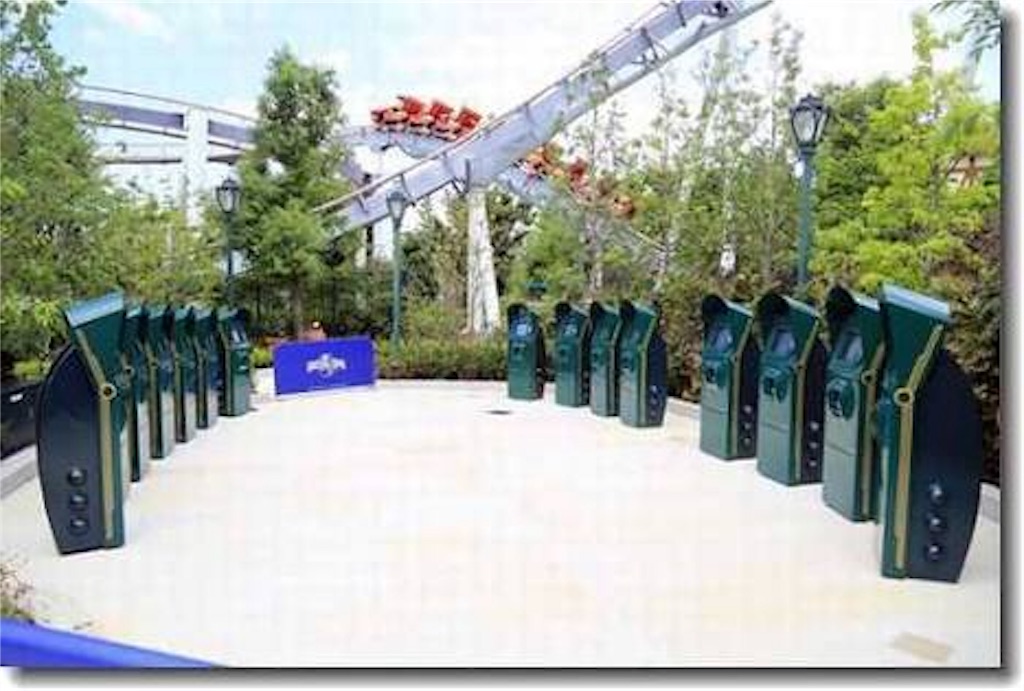 These are Ticket Machines.
And you can get this ticket for Harry Potter area.
Explanation of "Timed Entry Ticket"
Bring everyone's Studio Passes to the ticket booth
Issue only once a day per person

Cannot change entry time, reissue, cancell
These are heeds you must know. 
To issue the ticket, you need as many Studio Passes as the numer  of your member. So either not to throw out or leave Studio Pass in your baggage in a locker.
You can get the ticket once a day, so if you researve it at noon, you cannnot researve again at night. Thus, if the entrance regulation cotinues still at night,  you cannnot enjoy the night version of the Harry Potter area until the regulation ends. Please decide researvation time carefully.
Once you issue a ticket, you cannot chang anything about the ticket.
Look at the picture above again. The time 20:10-20:30, for example, is when you can enter, so you should come to the entrance during 20:10-20:30. 
The time of getting out the area is not decided, so you can get out whenever you want.
Difference between  Express Pass and Timed Entry Ticket
If you buy Express Pass, you don't need Timed Entry Ticket.
You can go in just showing your Express Pass.
Timed Entry Ticket is a ticket for people who don't have Express Pass.
But even if you have Express Pass, you can issue Timed Entry Ticket.
Thank you for reading ! I am Japanese, so maybe my writing is strange and sometimes hard to understand. While working at USJ, I often see foreign people who are confused. One of the causes may lie in our crew poor explanations. So I want you to understand the system of the ticket right here, make you go in smoothly and enjoy soon the world-class entertainment through thrilling rides and shows themed on blockbuster Hollywood movies! Feel free to ask me any questions for comments!